Arkansas Arts On Tour Artist The Wichita Lineman-A Tribute to Glen Campbell is a 90 minute show with a full band featuring the greatest hits of Glen Campbell like "The Wichita Lineman", "Gentle On My Mind", "By The Time I Get To Phoenix", "Southern Nights", "Try A Little Kindness" and many, many, more. Carl Acuff Jr. (a 30 year entertainment veteran) along with a stellar group of musicians take you on a trip through all of Glen's biggest hits along with the last song he ever recorded, "I'm Not Gonna Miss You". It is a great show for fairs, festivals, corporate events, concert series, casinos and just anywhere there is a need for entertainment.
The Wichita Lineman
A Tribute To Glen Campbell starring Carl Acuff Jr.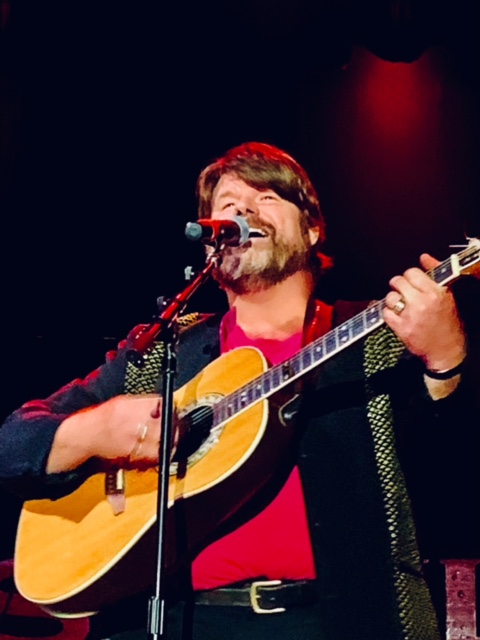 New Promotional Video coming soon!!!!!
Carl gives Glen's music a whole new life. Brought back so many memories. T. Sherman- Ankeny, IA
I saw Glen in 1984 and Carl with his beard looks and sounds so much like him from that time frame. He has captured these tunes and made them his own. F. Schyler Dallas, TX
So many memories and Carl and the band perform them to a T! Glen would be so proud! J. Haines- Great Falls, MT